RF, L-Band & Optical Signal Management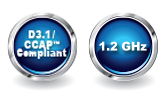 ATX offers several full lines of high performance, modular and integrated RF, L-Band, and Optical signal management platforms. Depending on your application, we can provide the solution from our standard products, or customize a solution to meet your specific splitting and combining or optical transmission requirements.
Find out more by clicking on one of the categories in the navigation.